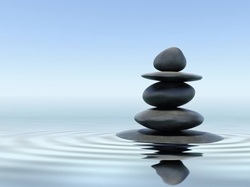 The word "Hatha" consist of two words
Ha = Sun Tha = Moon.
Balance is the game that we play here.
Between stimulation and relaxation
Concentration and expansion
Energy ascending and energy descending
And we ask you to turn your attention inwards and check how far you wish to go up and down the rabbit hole that balance pierce into the present moment.