Master Yoga Class

The ability to remain at an undisturbed peace during practice and life is what defines a master of Yoga.
Our master class is not about your acrobatic ability. It is about your level of awareness, your conscious breath and your ability to stay present in your body. It is designed for practitioners who are able to relax and attain deeper level of peace. Participation in the Master Yoga classes requires prior approval.
Wednesdays 5:30pm-7:30pm.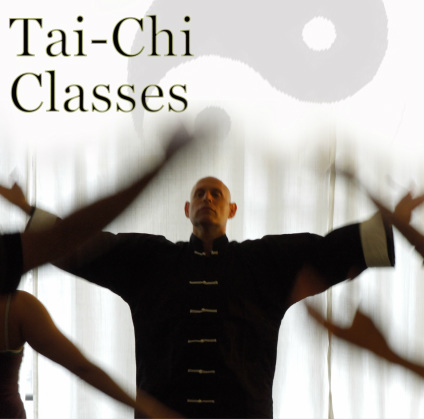 Ardhanarishvara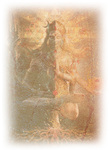 Is a form of the Hindu god Shiva and his consort Parvati. It represents the synthesis of masculine and feminine energies of the universe (Purusha and Prakriti) and illustrates how Shakti, the female principle of God, is inseparable from Siva, the male principle of God. The union of these principles is exalted as the root of all creation.
---
Keshava Radha Yoga

Keshava Radha Yoga is a yoga studio in New York City.

255 W 36th St
New York, NY 10018
Phone: (917) 849-9716

Latitude: 40.7532483 Longitude: -73.9915792
Classes theme is: Internal practice, a practice that starts with awareness, then breath and last is the body.
In this classes we learn how to work with the body as a manifestation of our breath, how to use the breath to open the body and how to use the body in order to deepen our breath, allowing Pranayama (expending the vital energy Prana-vital energy Yama- expansion) to happen through our entire body.


June 19, 2013 10:00am
This morning breathing class starts very gently and grows into a deeper work with our breath and body.

June 25, 2013 12pm
A deep work on the respiratory system from warm up to warrior.

Classes theme is: Dive into a deep tissue stretch
These classes emphasize is meditative practice with deep stretch and stimulation, focusing the attention in the deep sensations and relaxing. Those deep stretches are done with relaxed muscles in order to stretch the deep tissues and tendons so the stuck energy could flow.

October 8, 2012 5:30pm
Dive into a deep tissue stretch

October 8, 2012 7:30pm
Dive into a deep tissue stretch

Classes theme is: Energy flow from the base up
In this classes the practice is to bring the awareness to the back, especially middle and upper back and to use this awareness in order to open the chest. This combination together with strong legs work allows the energy to flow from the base up like an amazing internal cleansing.

June 7, 2012 10:00am
Energy flow from the base up

June 7, 2012 12:00pm
Energy flow from the base up
Classes theme is: Build your body with awareness
In this class we create a conscious contraction and release of muscles. We will be building a momentum then allow the energy to flow and naturally create deep body awareness.
April 20, 2012 5:30pm
Build Your Body With Awareness
Classes Theme is: Elongation
Elongation is an art or opening the body without effort. It is a way to connect the different parts of the body into one movement.

| | |
| --- | --- |
| April 18, 2012 12:00pm Elongation Class | |
The Classes Theme is: Stillness
Our true nature is stillness, the background to everything. By creating stillness in our body, like a mirror it will reflect our true nature.

March 27, 2012 5:30pm Class

March 29, 2012 10:00am
Restorative Class

March 28, 2012 12:00pm Class

April 2, 2012 7:30pm
Here & Now Intense Class

March 28, 2012 5:30pm Class