Keshava Radha Yoga Teacher Training Course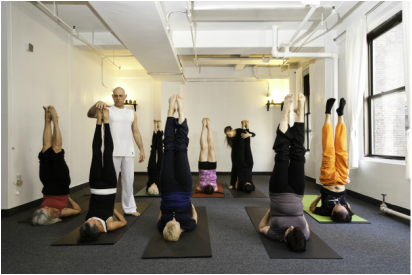 ​Our teachers training course is a profound experience of 200-hour, Yoga Alliance registered, Hatha Yoga Course, designed for those who are passionate about practicing yoga and understanding the philosophy behind it. Our curriculum provides the tools you need to both deepen your personal practice and give you the ability to share your Yoga experience.
The group is limited to ten students only so the participants will benefit from a one-on-one personal mentorship and develop their own expertise through study of Asana, Pranayama, meditation, relaxation, Anatomy and the art of adjustment.
The course will include study of the different paths of yoga, the Yoga Sutras, a deep perspective of Samkhya philosophy and our astral body as well as an over view of the Vedic tradition as the context of Yoga.
We do not require certain knowledge, physical ability or age in order to participate in this program just a keen aspiration to deepen your understanding and practice of Yoga.
The duration of this full time immersion style teachers training course will be four weeks.
The study and practice will take place Monday to Friday 8:00am-4:00pm. and Saturday 8:00am-7:00pm.
The fee for the course is: $3000. A $500 non - refundable deposit is required upon registration in order to reserve your spot in the program. Space is limited to 10 participants only.
Please
contact us
for registration and additional information you might need.
---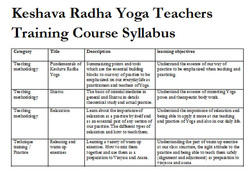 Click here
to find the actual syllabus of our program.
---


What does it mean to be a "Registered" Yoga Alliance School?
While there are no licensing requirements for yoga teachers, Yoga Alliance has established widely-adopted standards for education and certification. Schools must navigate a rigorous review process in order to become "Registered" and be able to then certify "Registered Yoga Teachers." (RYTs). You can "only" become an RYT if you've graduated from a Registered Yoga Alliance School.


---