Free Community class Saturday June 8, 2013 3:30-5:00
By Viveca Butler - A Certified Keshava Radha Yoga teacher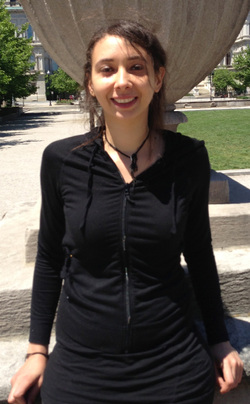 When I first discovered Hatha Yoga taught by Keshava, I was so amazed of how this yoga impacted my life that when I heard about the tracher's training at Keshava Radha yoga, I knew I had a chance to get a deeper understanding of this yoga.
This teaching showed me many things about the connection between the physical body and the mind. I learned how maintaining a relaxed attitude in the different Asanas can help with dealing with difficulties in my own environment in the most relaxed way possible. On a regular basis, practicing Hatha yoga has tremendously improved both my physical and mental health, as well as my relationship with myself and others, and has showed me the way to more patience and calmness with regards to the ups and downs in life. I believe everyone can benefit from this practice and I would like to share what I've learned with others.


---
Free community class Saturday May 4, 2013 3:30pm-5:00pm
By Alyssa Mancini - A certified Keshava Radha Yoga teacher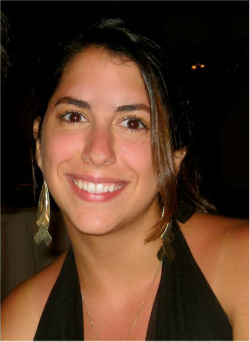 Alyssa Mancini is a Certified Yoga Instructor and Holistic Health and Nutrition Counselor. She received her training from Keshava Radha Yoga and The Institute for Integrative Nutrition in New York City. She is registered with Yoga Alliance and certified by the American Association of Drugless Practitioners. Alyssa's career in New York City began as a high school biology and chemistry teacher. Her background in health and science led her to deeply appreciate the numerous benefits of yoga and created a desire to transition from the classroom to the yoga mat. In her own words: "Yoga has helped me slow down, feel, and experience. It has been a means of becoming reacquainted with my own body and mind and has brought a tremendous amount of clarity to my life". Alyssa is very excited and thankful for the opportunity to help others find their own unique experience at Keshava Radha Yoga.
Website:
http://www.healthyprogressions.com
Facebook:
AlyssaMancini~HealthyProgressions
---
Free community class Saturday April 13, 2013 3:30pm-5:00pm
By Nicola Hayward - A certified Keshava Radha Yoga teacher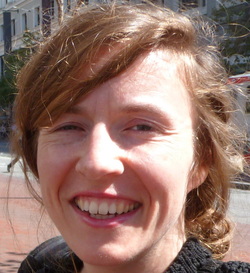 For five years I have studied hatha yoga with Keshava. The spirituality and self- awareness I am discovering through the meditation of practice is a great gift in my life. I completed a 200 hour Yoga Alliance teaching certification at Keshava Radha Yoga which deepened my knowledge and helped me give voice to my experience. This sacred wisdom has taken root in me and is growing a vibrant tree from which I am eager to share fruit and flower. I hope my love of yoga will inspire and nourish your exploration.


---